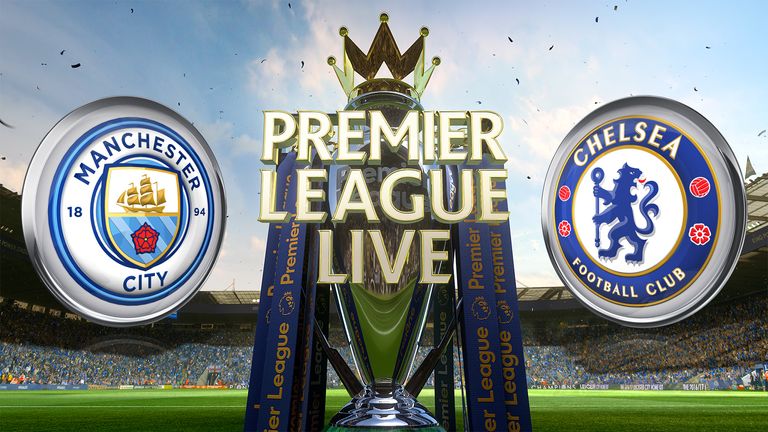 Chelsea were soundly beaten by Manchester City earlier today. The scoreline was only 1-0, but it could have been far worse. In fact, I would have been happier to have tried to make a go of it and lost by four or five goals than the performance we put up to lose 1-0. There was no intent to make the game hard for Manchester City, there was no intent to attack when we had possession of the ball, there was no intent to press more and win back possession when we didn't have the ball.
I have seen us play with the strategy of sitting back and soaking up the attack with the hope of getting a goal on the counter while playing against superior opposition. It has even worked well for us many a time, especially during our Champions League winning campaign.
But today was different.
All those days, sitting back and defending was a sign of respect for the attack prowess of the opposing teams. We still had impeccable sharpness on the field and the desire to get a goal on the counter when we had the ball. But, that attitude was lacking in today's game.
It felt as the the players had turned up to work when they didn't really believe in what they were doing or agree with the approach.
I was disappointed while watching the game today as I expect the players to go on the pitch with the best intent and attitude. If they still lose, that's alright. And I have seen that happen before. Just last week, the game against Manchester United was in that category. Even though we eventually lost 2-1, there were a lot of positives from the game.
Today, there were none.
As I turned off the television and sunk deeper into my couch after the game, I started to think how comparable today's approach to the game was to what I've taken at work at times and the approach I've seen many many people around me take at work.
After all, the players were just doing their job today. They minimised the downside (in terms of goal difference), lost by just a goal which came from a defensive error, and could potentially have equalised with the one or two chances they had.
While this was a rare case for Chelsea, it is a much more frequent behaviour at the work place, where we sit back and do what it takes to minimize the downside even if it is totally against the spirit of what fans would want.
Just like Chelsea decided to not do the right thing and take the game to Manchester City today because that could have lead to a heavy defeat, we tend to not do the right thing at work when we perceive it as a more risky option.
In the case of Chelsea, the fans are livid and so are the owners and we will likely not see such a poor performance again for a long time.
Where there is no passion, there is no dignity in defeat. Just disgrace.
But at the work place, such behaviour is so commonplace that it is often lauded and rewarded. This is the reason a majority of employees at the workplace today don't feel engaged at work and don't do anything beyond the minimum expected of them.
Even if we had snatched a late equaliser today, the performance would have still been considered very poor, and the fans wouldn't have been happy.
Where there is no passion, there is no joy in success.
I've personally felt a lot more joy working on projects at work that were challenging and exciting and brought out passion in me than when I've worked like Chelsea did today and just done something because it is good for some metrics or might increase my bonus.
The role of managers at a company is the same as that of the manager of a football team. To fill everyone on the team with the passion to do the right thing and the drive to win.
When companies fail at this, they have an army of disengaged employees.